Metablogging:
A Five-Year Retrospective on Schu.etze.co
Lately, I've had the urge to update this website. Maybe this impulse is related to the fact that 2019 marks the five-year anniversary of this blog. If my blog was a child, it'd be entering the United States school system. If that's not a big milestone, I don't know what is!
As you may know, this blog started when I went on a road trip from Pennsylvania to Texas. I shared this road trip with my best friend from high school, Harrison, and it ran from June to July of 2014. Fortuitously, I visited Austin during this road trip, and I distinctly remember saying "I'm going to live here someday." I even visited the Bob Bullock state history museum, which is next-door to the George Sanchez Building (SZB), where I now work.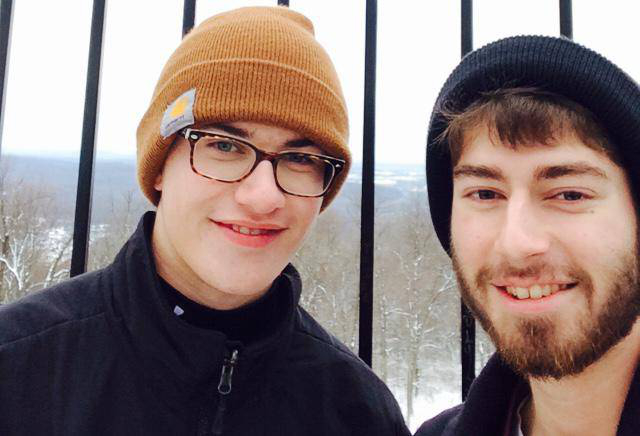 Me, five years ago.
Although there are elements of continuity between 2014 and 2019, many things have changed since this auspicious road trip.
Even the domain name pointing to this fateful website has been altered. For the first several years (? [I really am not sure when this transition happened]), this blog was located at schuetzeladders.com. A bad pun on my last name, but it could have been worse. Technically, this url still works, but it redirects to the current domain of schu.etze.co, which combines two of my favorite things (cue 7 Rings by Ariana Grande): my last name and domain hacks.
As far as geographical change over the last five years, I've chronicled my stints in New Hampshire (9 posts); Washington, D.C. (1 post); Prague, Czech Republic (1 post); Cambridge, Mass. (0 posts); and, most recently, Austin, Texas (2 posts - one from 2014 and the one you're currently reading).
To be completely honest, the purpose of this blog is more self-serving than anything else (aren't all blogs?). Let it be known that this website is a nostalgia piggybank, one that I often come back to when I seek to remind myself of good times and good people (though I try refrain from discussing my interactions with others in explicit terms on this public forum, because I'm not sure that's my prerogative). With the descriptive statistics presented above, I find it interesting what I have and have not blogged about.
For example, my experience working for Maguire Associates and living with my roommate, Chris, in Theta Delta Chi (TDC) at the Massachusetts Institute of Technology is totally absent from my archive. I fear these experiences absent from my blog might fade from memory in the coming years and decades. Not that I'll ever totally forget my experience at TDC MIT, but perhaps I'll lose my grasp on the chaos that inhabited the small confines of that aging frat house. Perhaps, I'll forget the time that I sent a .pdf containing a compilation of Massachusetts housing regulations to the house president in an effort obtain reduced rent. It worked.
Perhaps, I'll forget the repeated instances during which I saw older men loitering around the house and assumed that they were a member's dad coming for an impromptu early-morning visit.
In fact, they were attempting to rob us. But the one thing I won't forget is the humorous juxtaposition of wearing my consulting uniform of business casual dress shirts and chinos, while simultaneously stepping over beer cans, plastic vodka bottles, and Four Lokos piled in the foyer. The conditions were so sad that I chose to travel to Dartmouth every weekend to hang out with my friends in Alpha Theta. I hope this paragraph will be enough to memorialize three months spent in less than ideal conditions.
The gaps in written records are greater than just TDC. With the upcoming anniversary, I've been looking at the archive page, and there is some serious room for improvement. My blogging schedule is haphazard at best and nearly non-existent at worst.
As I head into years 5-10 of schu.etze.co, I dread repeating my 2017 posting schedule, representing a single blog post in 365 days. Pitiful. 2018 was marginally better, with 3.5 posts in 365 days. One post every three months - that's bearable.
It's not that I carry any erroneous presumptions that people care about what I write here or that anyone misses my infrequent updates to schu.etze.co (except maybe Harrison? [shameless plug for Harrison's cool new project on the interface between the Mennonite Church and climate change. The photo essays are particularly powerful.])
As evidenced by the erstwhile paragraphs, I am prone to egregious bouts of meta-blogging and abuse of parentheticals. As evidenced by the previous sentence, I love using the word "meta."
In the next post, I will discuss my recent transition to living in Austin, Texas - where of all things, I am studying human memory, motivation, and metacognition.

---