Brendan A. Schuetze, Ph.D.

Postdoctoral Researcher & Lecturer, Universität Potsdam
Howdy, I'm Brendan. 🤠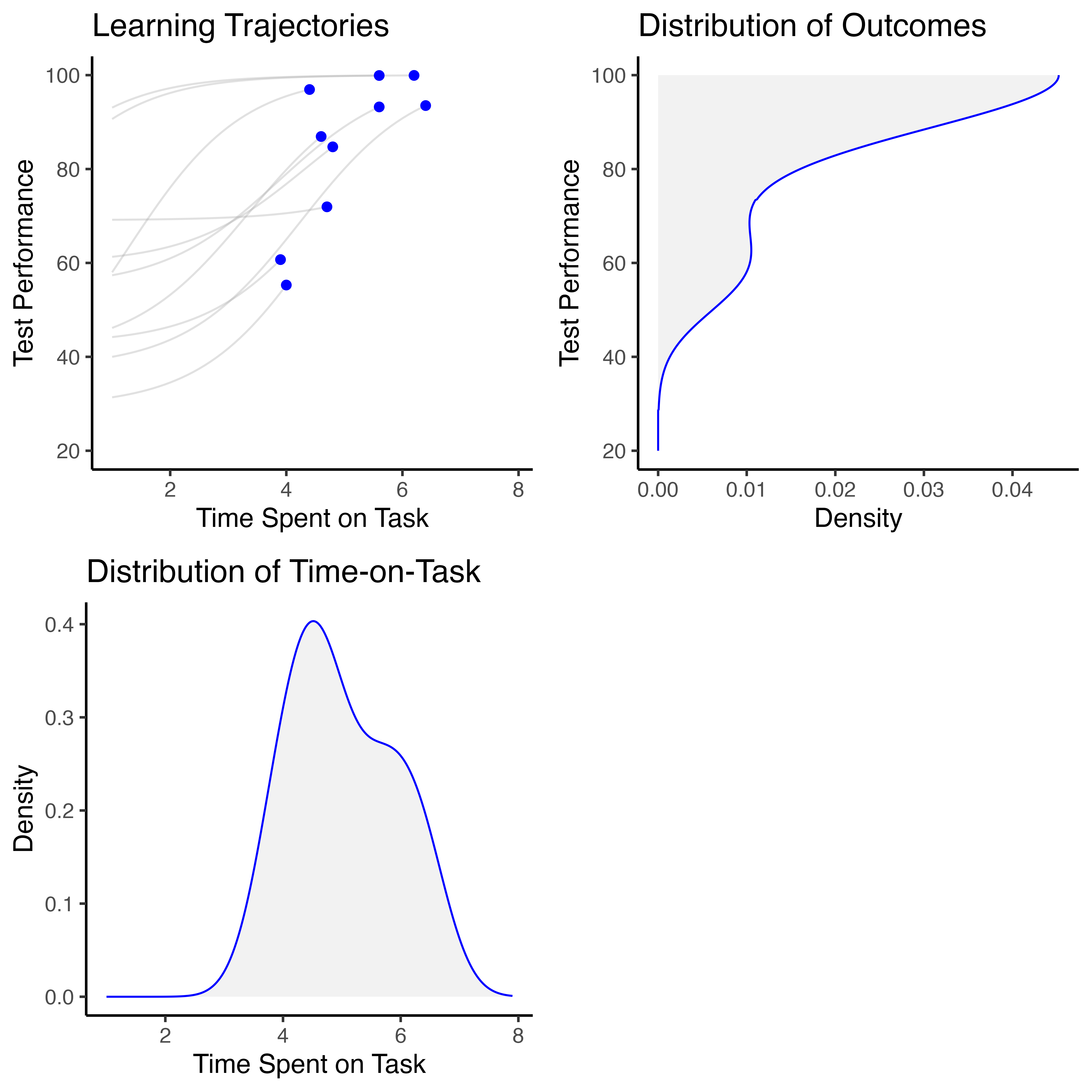 I'm a learning scientist, using formal modeling, experiments (in-lab and in the classroom), and survey data to better understand how and why we learn.

My ongoing research has focused on using computational models to better anticipate where, when, and how learning strategy and motivational interventions might be tailored for different individual, technological, and school contexts.

Through these efforts, I aim to develop the contextually rich intervention theory needed to support the creation of effective and equitable educational environments.

Here are some of my recent papers to get a sense of this work:

* New Pre-Print * Schuetze, B. A. (24 August, 2023). A new model of school learning. PsyArxiv. https://psyarxiv.com/be6g4
* Editor's Choice * Yan, V. X., & Schuetze, B. A. (2023). What is meant by "growth mindset"? Current theory, measurement practices, and empirical results leave much open to interpretation: Commentary on Macnamara and Burgoyne (2023) and Burnette et al. (2023). Psychological Bulletin, 149(3-4), 206–219. https://doi.org/10.1037/bul0000370
Muenks, K., Miller, J. E.,
Schuetze, B. A.
, & Whittaker, T. A. (2023). Is cost separate from or part of subjective task value? An empirical examination of expectancy-value versus expectancy-value-cost perspectives.
Contemporary Educational Psychology, 72
, 102149.
https://doi.org/10.1016/j.cedpsych.2023.102149
Schuetze, B. A.
, & Yan, V. X. (2022). Optimal learning under time constraints: Empirical and simulated trade‐offs between depth and breadth of study.
Cognitive Science, 46
(4), e13136.
https://doi.org/10.1111/cogs.13136
* Editor's Choice *
Yan, V. X., &
Schuetze, B. A.
(2022). Not just stimuli structure: Sequencing effects in category learning vary by task demands.
Journal of Applied Research in Memory and Cognition 11
(2), 218-228.
https://doi.org/10.1016/j.jarmac.2021.09.004
In my free time, you can find me biking around Potsdam, exploring Berlin by public transit, and drawing up plans for the heterogeneity revolution. I grew up primarily in Lancaster (PA), but have called many places home including Ann Arbor (MI), Hanover (NH), and Austin (TX).