About Schu.etze.co
The posts on this site have been written by Brendan Schuetze, except for the road trip posts, some of which were authored by Harrison Horst. This site's outdated purely-HTML design was handcrafted by Brendan Schuetze in 2014.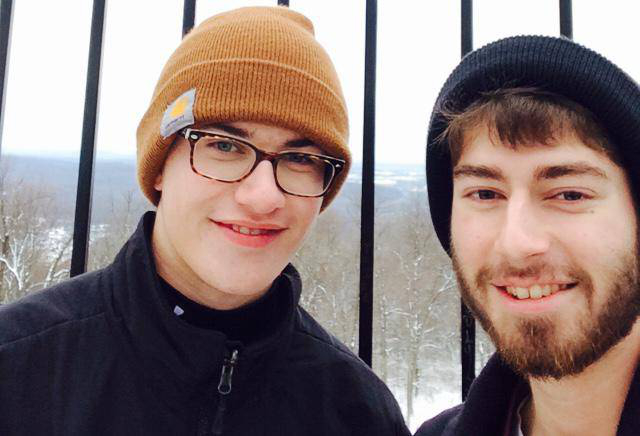 Key Travels
I grew up in Lancaster, Pennsylvania and graduated from Hempfield School District in June 2014.
From June 9 until June 28 2014, my friend and I traveled from Pennsylvania to Texas and back, during which this site functioned as a travelog.
From July 8 until August 23 2015, I lived in a cabin in the wilderness of New Hampshire studying the presence of Large Woody Debris in the Dead Diamond river system.
From January 5 to March 10 2016, I lived in the Washington D.C./NOVA area, and interned at Union Kitchen, a food-startup incubator. I ♥ D.C.; I hate the Metro.
As part of the class of 2018, I studied cognitive science and geography at Dartmouth College. During undergrad, I was a research assistant for Professor Sean Kang.
During my junior year, I lived in Prague for a term. I studied at Charles University – the oldest and most prestigious university in the Czech Republic.
At Dartmouth, I was also a member of the Alpha Theta Gender-Inclusive Greek House.
From 2018 until approximately 2023, I am studying educational psychology in the College of Education at the University of Texas at Austin. The Science of Metacognition and Learning (read "SLAM") Lab is my academic home. I am fortunate to be supported by UT Austin's Harrington Doctoral Fellowship.
About Me
I love learning and reading about statistics. I am particularly interested in Bayesian probability, applying machine learning techniques, and trying to figure out exactly what the job title "data scientist" means.
Someday I want to write the type of nonfiction that shows up on the "local interest" shelf of my nearest Barnes and Noble.
Name Pronunciation: Schuetze = Chutes
This is my most recent CV, which was last updated June 2018.
---